Your Toolbox of Skincare Information for Patients
Achieve Patients' Cooperation and Engagement by Sharing Knowledge
DERMA BOX is a practical skincare encyclopedia – A one-of-a-kind box of informative cards, allowing skincare professionals to provide their patients with clear and visual information on their diagnosed skin conditions and on the available cosmetic technologies, so as to bridge the knowledge gap and achieve patients' engagement and therapeutic cooperation.
DERMA BOX was designed and developed by experienced skincare professionals especially for skincare professionals, to meet their pressing need for comprehensive, accessible information for every stage of their interaction with patients.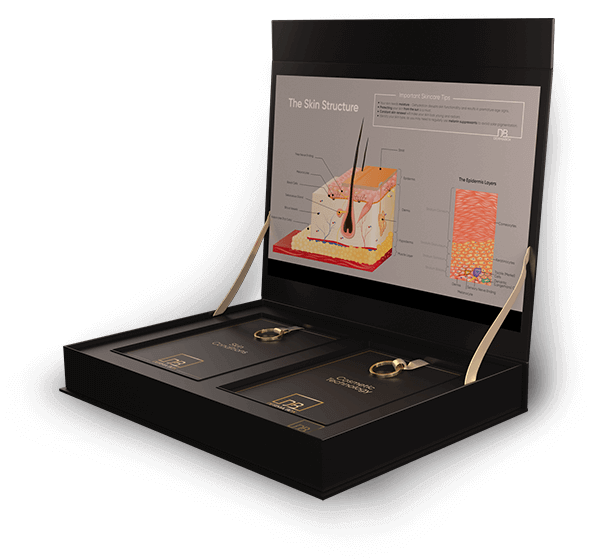 The patient-oriented information in the DERMA BOX cards allows skincare professionals to:
Clearly explain to patients their dermal diagnosis and the alternative treatments available for their skin condition.
Facilitate patients' educated choice of preferred skincare treatment.
Gain patients' full cooperation throughout the treatment process, including proper preparation for treatment and commitment for post-treatment care, so as to maximize treatment results.
Engage patients as active participants in their skincare treatment – Increase patients' satisfaction and retention.
DERMA BOX was launched in September 2019, and has since received admiring reviews from its expanding user base.
Read more about the people behind DERMA BOX and their vision HERE